Nozzle Kit
CA$136.00
Hard Stainless steel hotend's Nozzle kit for all type of filament
Full set of nozzles for 3d printer hot ends. The pack comes with 6 different nozzle sizes. All crafted in hard Stainless steel and adapts for all type of filament. Works well with the DyzEnd-X Hotend.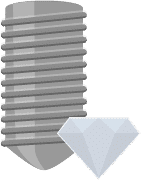 Wear resistant
The Dyze Design nozzles are high wear resistant. The performance have been measured and tested. They are 24 times more resistant than aluminum and 12 times more resistant than brass nozzles.
Cold Swappable Nozzles
By using a very special high temperature sealing washer, these nozzles can be switched at room temperature. No leaks, no burning hazard.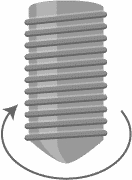 ---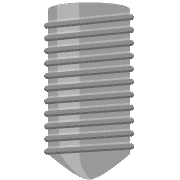 Many sizes
The nozzles comes in various sizes from 0.2mm up to 1.20mm.
Sealing washer
The sealing washer ensure a leak-free operation and makes it easier to switch nozzles.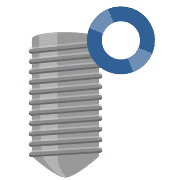 ---
1 x 0.20mm* Nozzle
1 x 0.40mm Nozzle
1 x 0.60mm Nozzle
1 x 0.80mm Nozzle
1 x 1.00mm Nozzle
1 x 1.20mm Nozzle
7 x Sealing Washers
* 0.2 nozzle is for advanced users only *
Related products
Sealing washers for hotend nozzles

CA$

5.00

Sealing washers for hotend nozzles

Add to cart

Rated 4.33 out of 5

Electroless Nickel Plating (ENP) Liquid Cooling Block for DyzeXtruder-GT / DyzeXtruder Pro extruders.

CA$

55.00

Electroless Nickel Plating (ENP) Liquid Cooling Block for DyzeXtruder-GT / DyzeXtruder Pro extruders.

Select options

PTFE tubing and M8 Pushfit adapter for your Hotend

CA$

7.00

PTFE tubing and M8 Pushfit adapter for your Hotend

Add to cart