Pulsar™ Large-Scale Pellet Extruder
Save time.
Save costs.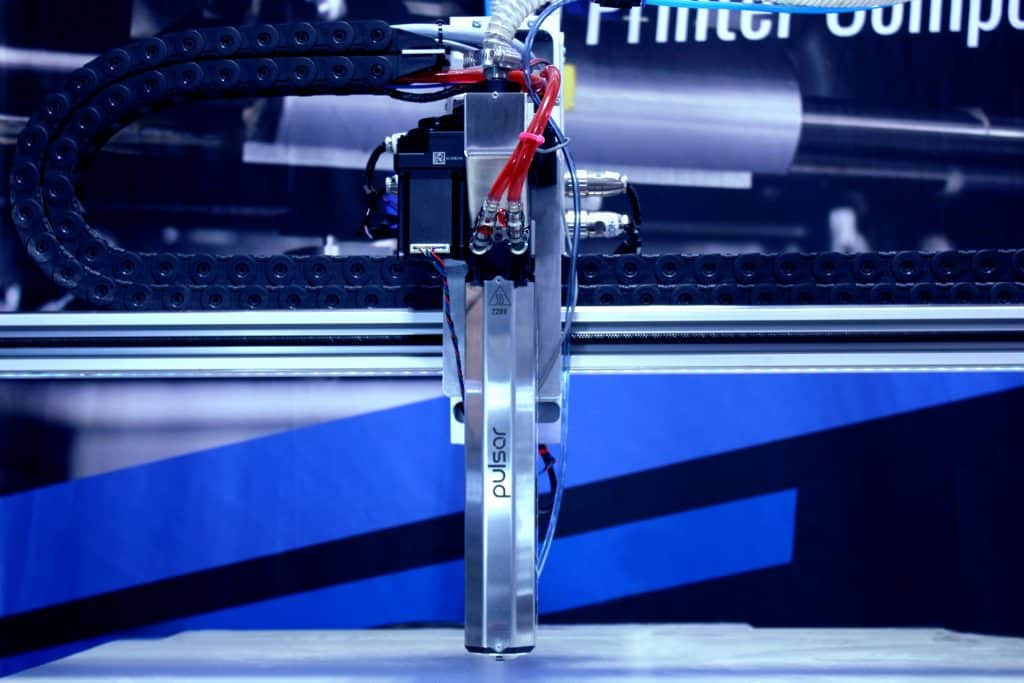 Pulsar™ is a state-of-the-art large-scale and high flow plastic pellet extruder.
It was designed with one purpose in mind: 3D printing of parts of one m³ and more as quickly and as cost-effective as possible.
Pulsar™ is compatible with any large-scale 3d printer or even robotic arms and is able to output as much as 500mm³/s (2.5kg/h) of materials.
Welcome to the Industrial 3D Printing Era
Ultra High Flow
The Pulsar can output up to 500 mm³/s (2.5kg/h). It is our highest output flow solution and one of the fastest portable pellet extruder on the market.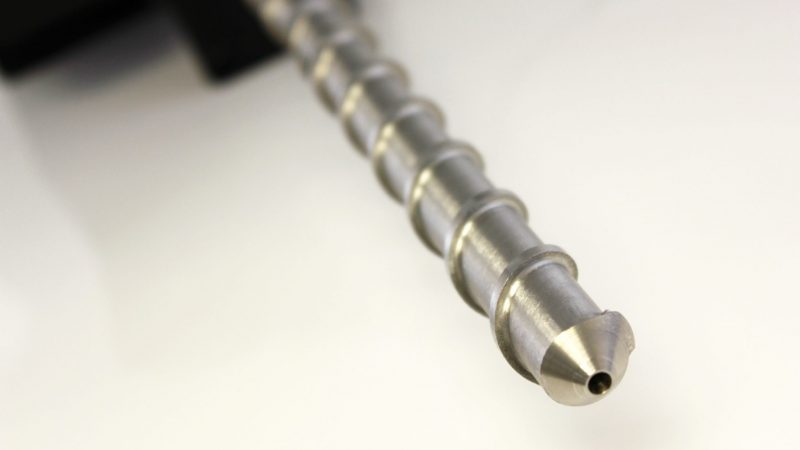 Customized Extrusion Screw
The customized screw design is optimized for 3D printing with high resolution.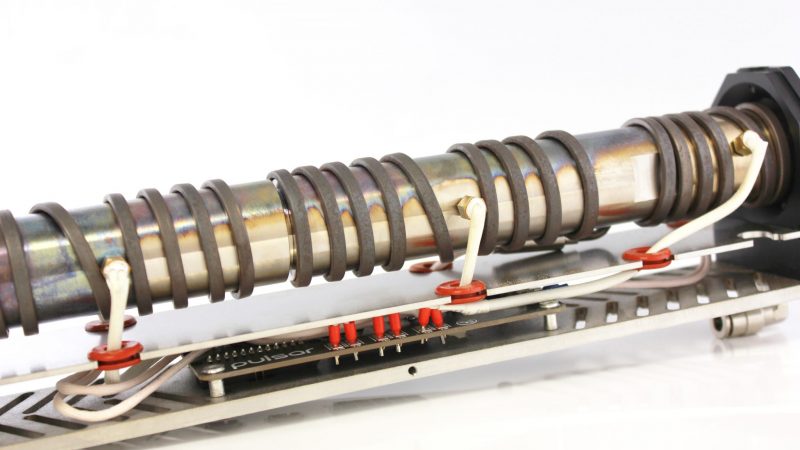 Tri-zone Heating Control
The triple heat zone design ensures the polymer is at a constant temperature. The top section receives cold pellets and generates more heat to melt them. Then, the middle zone stabilizes the polymer at a precise temperature. Finally, the nozzle heater ensures an even flow.
Automatic Feeding System
The Pulsar can come with an optional feeding system which detects the pellets level. Pellets can be delivered from a bulk source.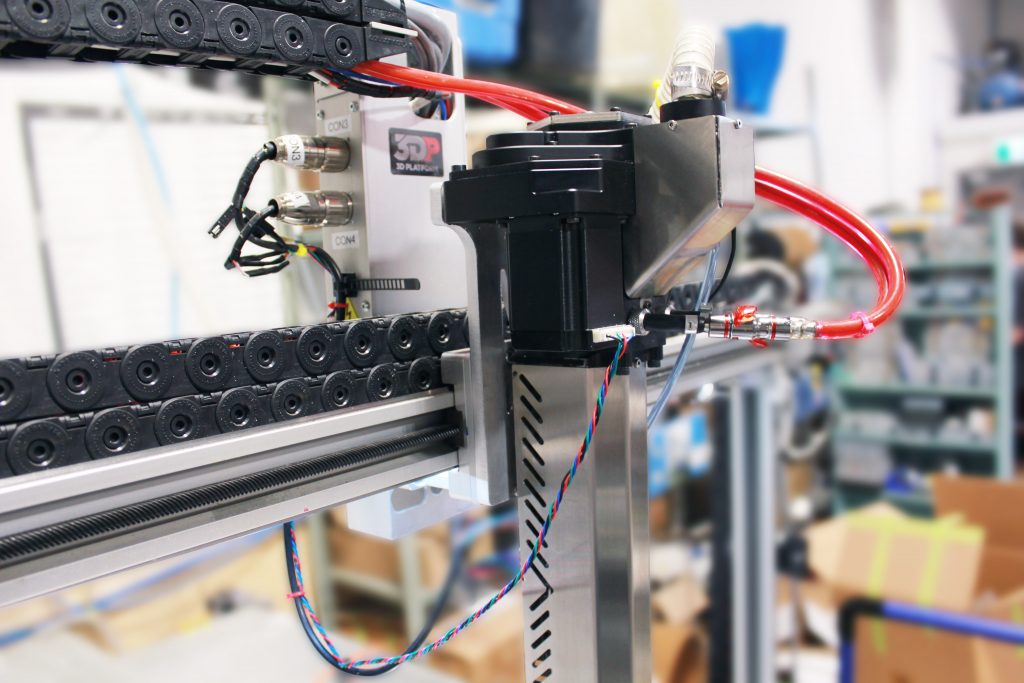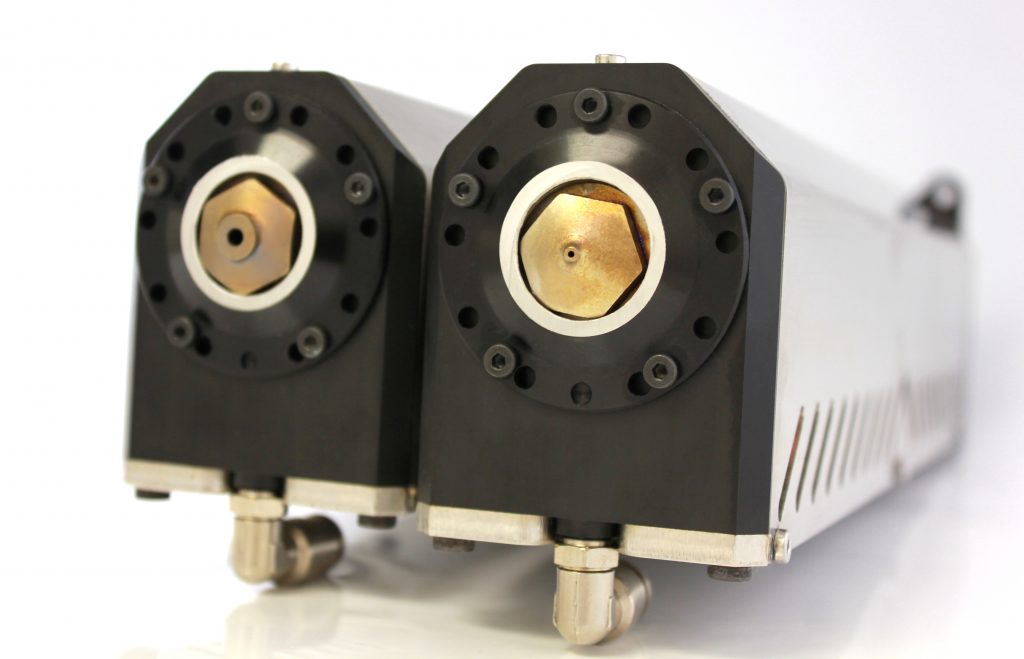 Multiple Nozzle Size
Pulsar can be used with large nozzles from 1.00mm up to 5.00mm.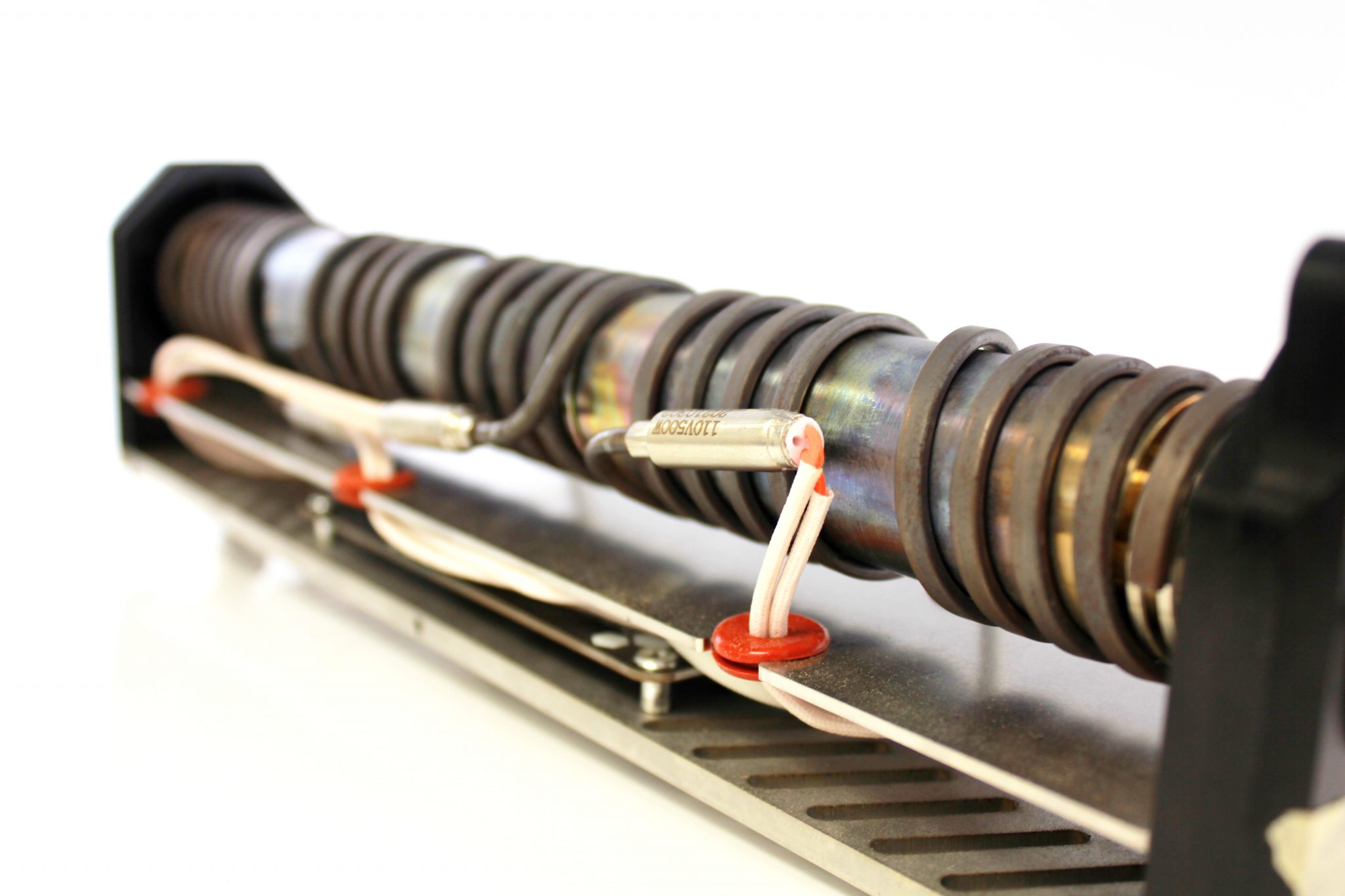 Uniform Heating
The spiral heaters are wrapping the whole heated cylinder and ensure uniform temperature all the way through the end of the extrusion.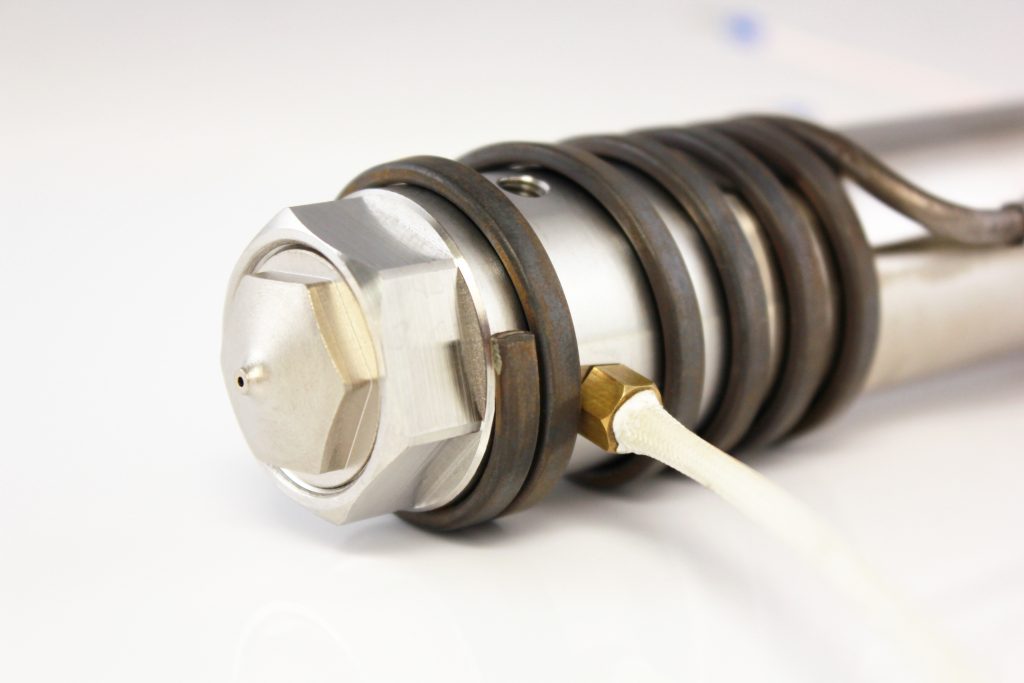 Melting Zone Sensor
The temperature sensors are placed 0.50mm from the molten polymer. Readings are reliable and accurate.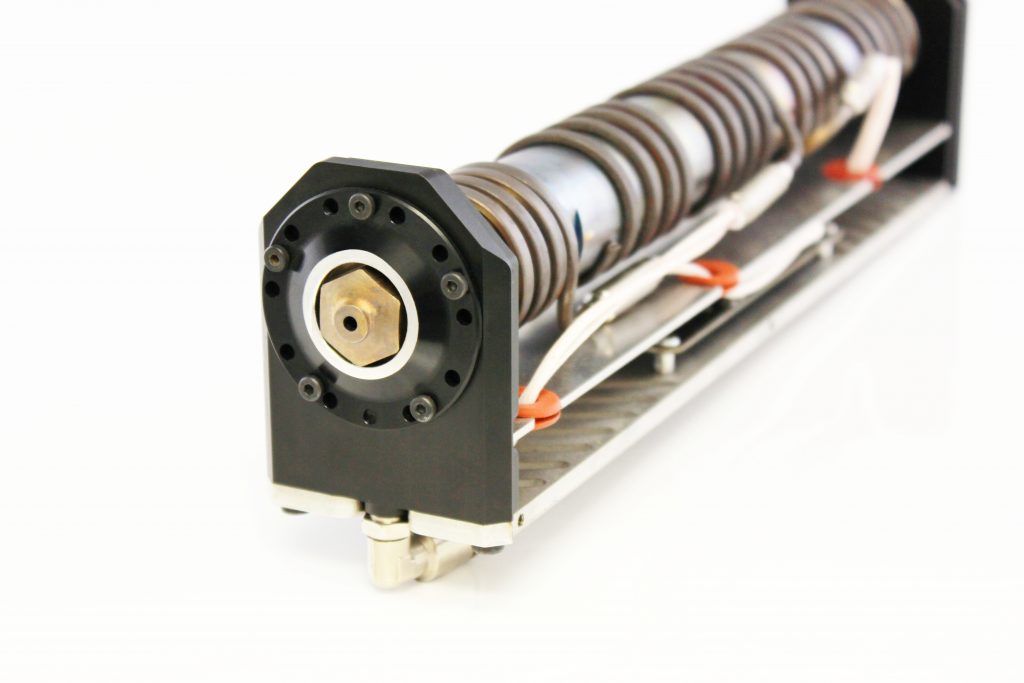 Tool Steel Nozzle
The super abrasive resistant steel nozzle avoid any change in nozzle size and height during large prints with abrasive material.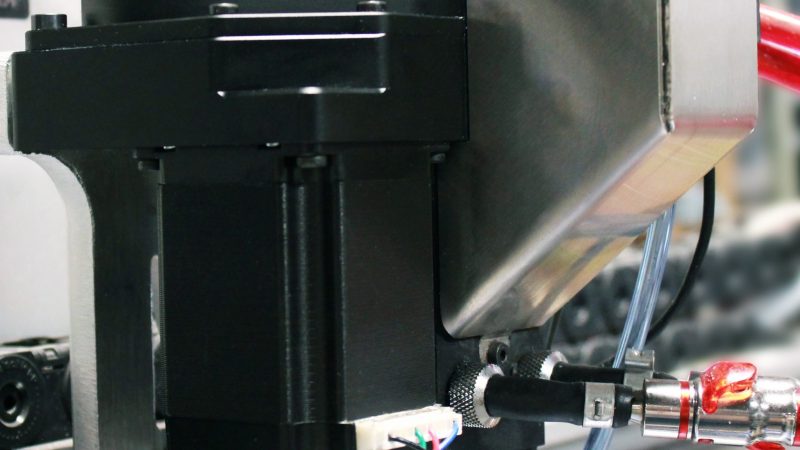 Strong NEMA23 Motor
The Geared NEMA23 motor can handle high flow without a sweat.
Precise Temperature Control
The three PT100 sensors are class A, high precision sensors. The circuit has been designed to use the best resolution between 0°C and 500°C.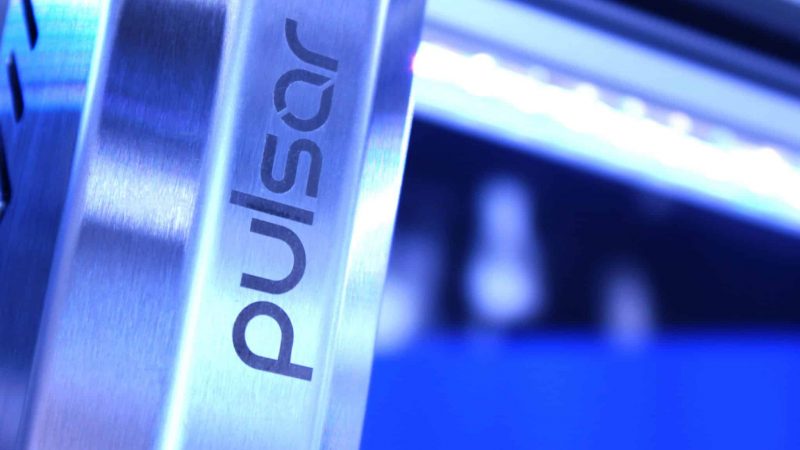 Ultra Rugged
The all-metal frame is made from aluminum alloy and is designed to withstand high stresses in tough conditions.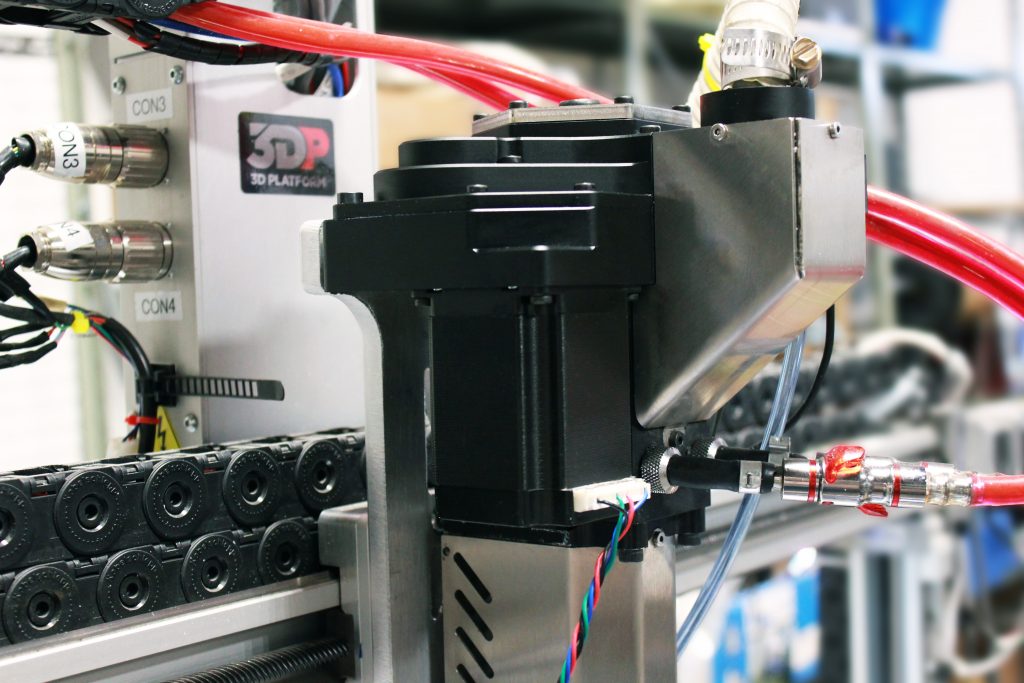 Liquid-cooled
The Pulsar is ready for any environmental conditions. Due to the powerful heating zones, the water-cooling loop ensures the system is at a constant temperature
Anti-Oozing Mechanism
As the screw can't pull molten plastic, an anti-oozing mechanism ensures nice looking prints without any flaws.
High-Temperature Materials: PEEK, Ultem, PSU
The high-temperature heaters, temperature sensors, and extrusion components enable printing up to 500°C.
1100 Watts Heating Power
High flow means high energy. The 1100 Watts heating system ensures stable temperature in high-speed 3D printing conditions.
Non-Planar 3D Printing
The non-planar heatcore version offers more clearance around the nozzle, making it easier to print nonplanar toolpaths. The non-planar can also be mounted on a robotic arm to increase printing possibilities.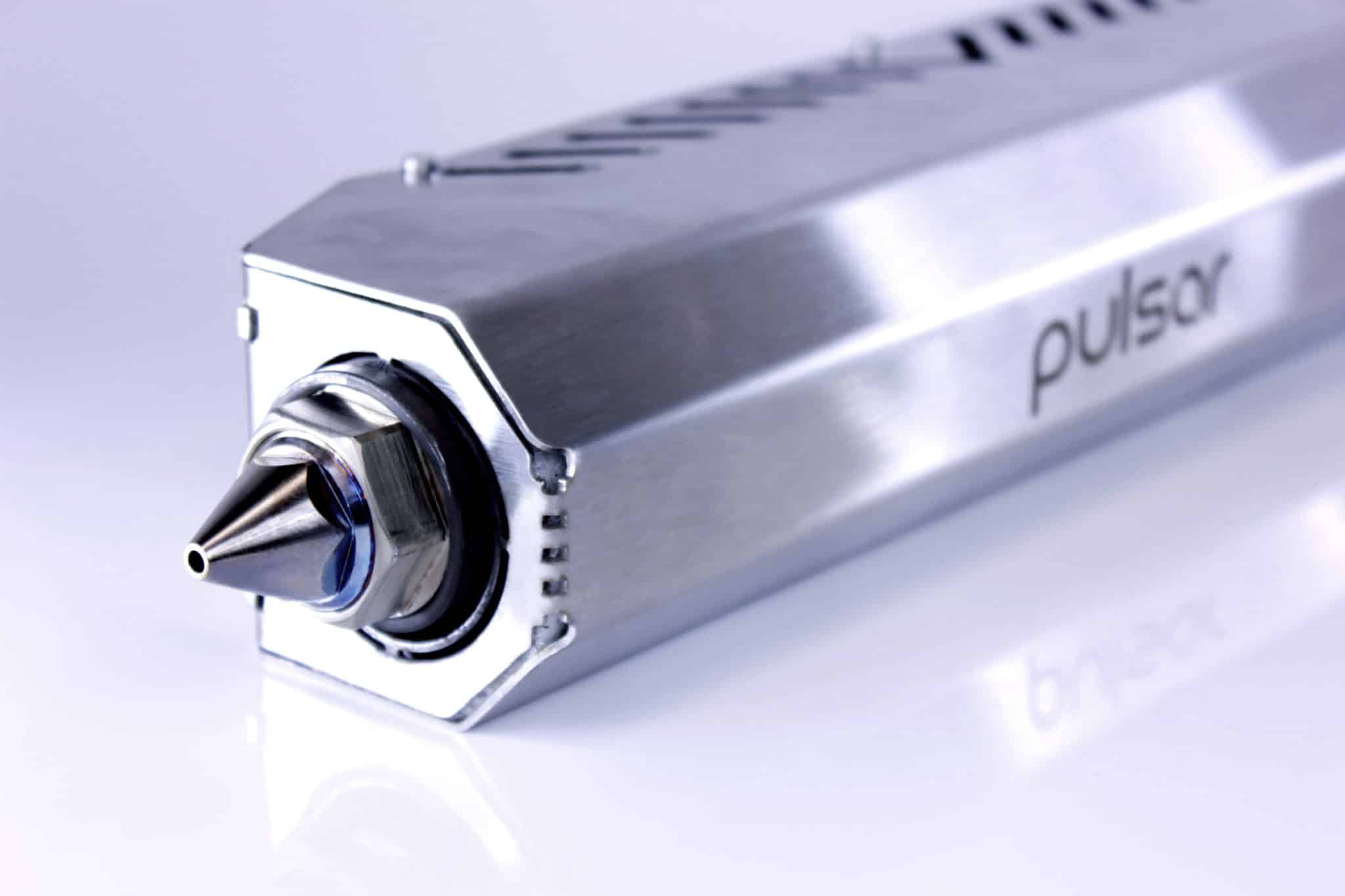 Parameter

Value

Units

Weight
7000
g
Screw diameter
19.3
mm
Maximum screw operating speed
60
RPM
Max temperature
500
°C
Available nozzle sizes
1.00
1.50
2.00
3.00
4.00
5.00
mm
Max flow*

500

3

mm3/s

kg/h

Total length

500

mm
Screw length
348
mm
Heating power
1100
W
*With 3D700 PLA at 200 °C