Horizon™
Easy Automatic Bed Leveling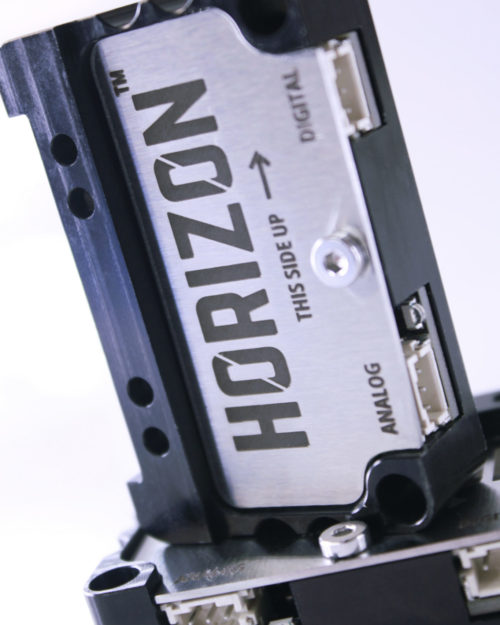 Horizon™ is an auto-leveling sensor, saving time and facilitating your leveling process. Say goodbye to manually adjust screws to level the build platform, HoriZon™ makes it easy to ensure you are printing on a level bed every time.
Only $130 CA
Designed for high-performance professional printing
Automatic Homing
Horizon™ automatically finds the homing position.
Works with hot nozzle
It is possible to level the bed even when the nozzle is hot. It is convenient for thermal expansion, because there are no solid plastics that could distort the calibration.
Repeatability of less than 5μm*
Horizon™ will always probe at the exact same height, each time. With repeatability of less than 5μm, your calibration will always give the same results.
*With an extremely stable printer, we are able to achieve a repeatability of 0.4μm
Auto Bed Leveling
The Horizon™ transforms your nozzle into a probe you can use to auto-level your bed. In this way, you are able to compensate for an uneven bed by adjusting the nozzle height during printing.
Protects the extrusion head and your bed
Due to its high sensitivity and high reaction time, Horizon™ will protect your nozzle and your build surface. As soon as your nozzle tip touches the build surface, it will instantly stop the printer movement.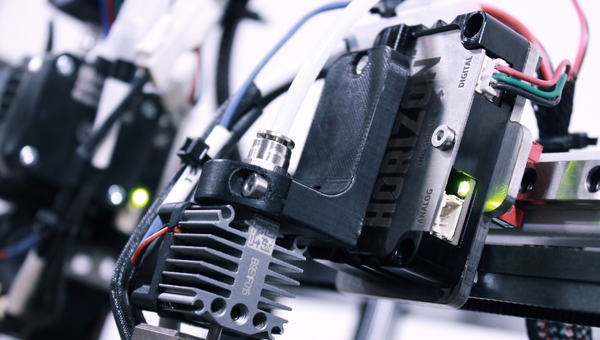 Maximum Clearance
The auto bed leveling sensor takes up no extra space around your extrusion head: it's mounted right between your carriage and extruder/hotend.
Intuitive & Easy Height Adjustments
Horizon™ also enables the Z-Offset to be automatically adjusted. There's no need to update the firmware again if you somehow change the form factor of your hotend or nozzle.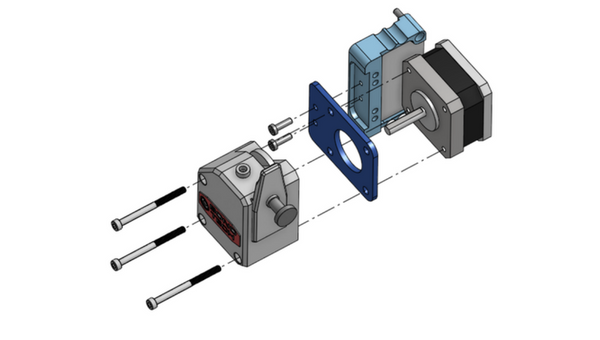 Compatible with most popular extruders
Horizon™ can be installed on several popular extruders on the market. For example, it is compatible with extruders such as Bondtech BMG, E3D Titan and many others.
Easy Installation
Installing the Horizon™ on your 3d printer is very easy. You only need two screws to mount the Horizon between the extruder and the carriage.
| | | | | |
| --- | --- | --- | --- | --- |
| Parameter | Min | Typical | Max | Units |
| Tension |   3.3 |     5 |  6 | V |
| Current | 15 |    28 | 35 | mA |
| Output logic | 3.3 |   High/Low | 6 | V |
| Output analog | 0 | | 3 | V |
| Detection force | |     0.57 | | N |
| Temperature |    0 |     21 | 40 | ℃ |
| Mounting hole | |     M3 | | mm |