DyzEnd-X Hotend
Print. Anything.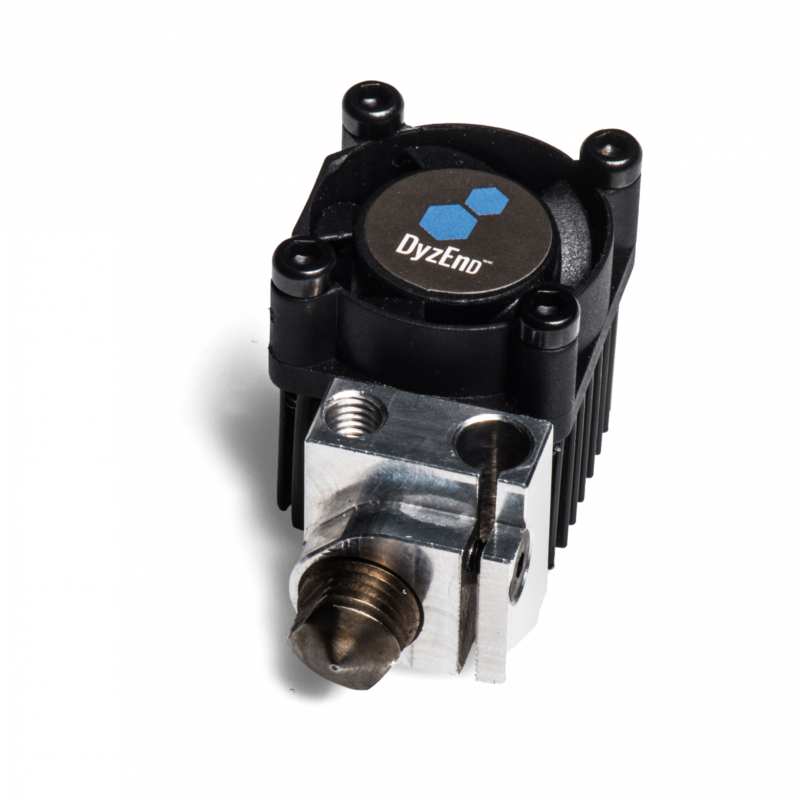 With a 3d printer hotend like DyzEnd-X, you can literally print any type of material. It's all metal conception, high-temperature sensors, small form factor and jam-free technology makes it one of the best high-performance and top quality hotend you'll ever need. And it's faster than ever.
Fast Print
The aluminum melt block transfer heat very quickly to the nozzle for an efficient and very fast printing speed. Furthermore, the long melt zone can handle very high filament feed without any trouble.
Fast Heating
The DyzEnd-X can heat very quickly. Hence, in only 70 seconds, it reaches 210°C.
High Temperature
The high temperature sensor used inside the DyzEnd-X enable precise readings up to 500°C. As a result, you can use any thermoplastics with the DyzEnd-X.
All Metal Melt Zone
The heated zone is made entirely from metals which can withstand very high temperature before losing mechanical properties. Even the sensors and heaters are protected by high temperature resistant sleeves.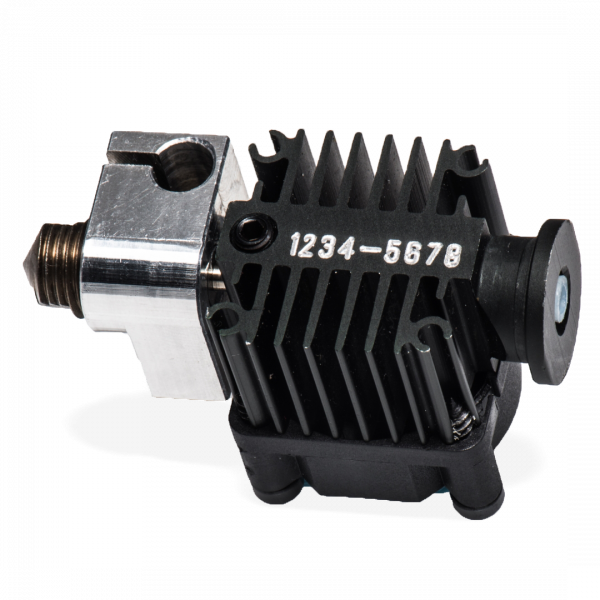 DyzEnd-X performance vs other popular brands for 0.40mm nozzle
0.40mm DyzEnd-X - SS Nozzle
Competitor 2 - Brass Nozzle
Competitor 1 - Brass Nozzle
Competitor 1 - Tool Steel Nozzle
Competitor 1 - SS Nozzle
Bowden Ready
The DyzEnd-X is compatible with a M8x1.25 push to connect fitting. The 4mm PTFE tube can be inserted through the connector and guides the filament as far as possible inside the hotend.
Liquid Cooling Ready
The DyzEnd-X can be easily converted to a liquid cooled setup with Dyze Design's specialized cooling blocks.
Wear resistant nozzle
The DyzEnd-X comes built in with high wear resistant nozzle. We've personnaly measured and tested the performance.
Cold Swappable Nozzles
By using a very special high temperature sealing washer, the DyzEnd-X is able to switch nozzles at room temperature. No leaks, no burning hazard.
Groove Mount
The hotend mounting mechanism is based on the form factor called "Groove Mount". The 12mm groove makes it very easy to switch and maintain your hotend and nozzle.
Titanium Transition Tube
The DyzEnd-X is made from a titanium alloy meticulously chosen to provide both stiffness and low thermal conductivity, limiting heat losses to the cold side.
| | | |
| --- | --- | --- |
| Parameter | Value | Units |
| Weight – Hotend | 52 | g |
| Operating Voltage | 12, 24 | V |
| Operating temperature | 0 to +70 | °C |
| Top thread | M8x1.25 | mm |
| Thermistor resistance at 25°C (500°C) | 4700 | kΩ |
| Thermistor resistance at 200°C (500°C) | 8 | kΩ |
| Maximum temperature – 40W | 420 | °C |
| Maximum temperature – 60W | 500 | °C |