Sentinel™ Filament Detector
Rated 5.00 out of 5 based on

1

customer rating
CA$50.00
SENTINEL™ is a 3D printer filament detector and cleaner.
Never miss a 3D print again because of an empty spool or dust on the filament. SENTINEL™ is your ultimate filament watchdog.
More than a few user came back to a 3d print job completed but an unfinished object due to lack of raw materials. With SENTINEL™, the days of prints failed due to a lack of filament or dust on the filament are over. SENTINEL™ detect your filament and pause your print.
Works with almost any printer.
Please ensure that your 3d printer is equipped with an LCD controller, otherwise, Sentinel™ will not work. Sentinel™ can work without LCD if you have Octoprint/OctoPi.
✕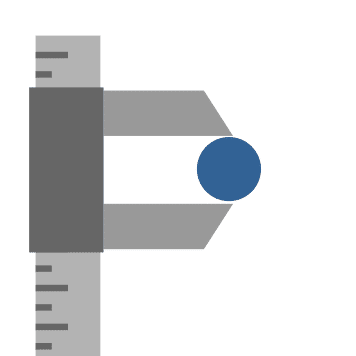 1.75mm or 2.85mm
The Sentinel™ is available for either 1.75mm diameter or for 2.85mm diameter filaments.
Any material
It works with all available materials; flexible, clear, opaque, filled, etc.

---

Daisy-Chaining
The Sentinel™ filament detector can handle as many filaments simultaneously. As soon as one of them will be missing, the Sentinel™ will send a message to the next one, up to your main board.
Clean Filament
A dust-proof foam ensures there are no intruders getting inside your extrusion system.

---

Pause Prints
The Sentinel™ is well integrated within firmware and a pause routine is engaged once there are no more filaments in your printer.
Easy Setup
Follow our well-guided support section and learn how easy it is to install your Sentinel™.

---

2 Screws Mounting
Two screws are provided so you can install it where you want.
| | | |
| --- | --- | --- |
| Parameter | Value | Units |
| Supply Voltage | 5 | V |
| Current Draw | 31 | mA |
| Operating temperature | 0 to +70 | °C |
| Fitting Thread | M8x1.25 | mm |
| Logic Voltage | 3.3 | V |
| Filament Presence | High | Logic |
Related products
Long cable (1 meter) to connect to connect Filament Sentinel™, Orthus™ Filament Monitor or Horizon™ ABL sensor.

CA$

6.00

Long cable (1 meter) to connect to connect Filament Sentinel™, Orthus™ Filament Monitor or Horizon™ ABL sensor.

Add to cart

Special cable to connect multiple Sentinels together.

CA$

6.00

Special cable to connect multiple Sentinels together.

Add to cart