Typhoon® LCX & Typhoon® Air High-Flow Extruders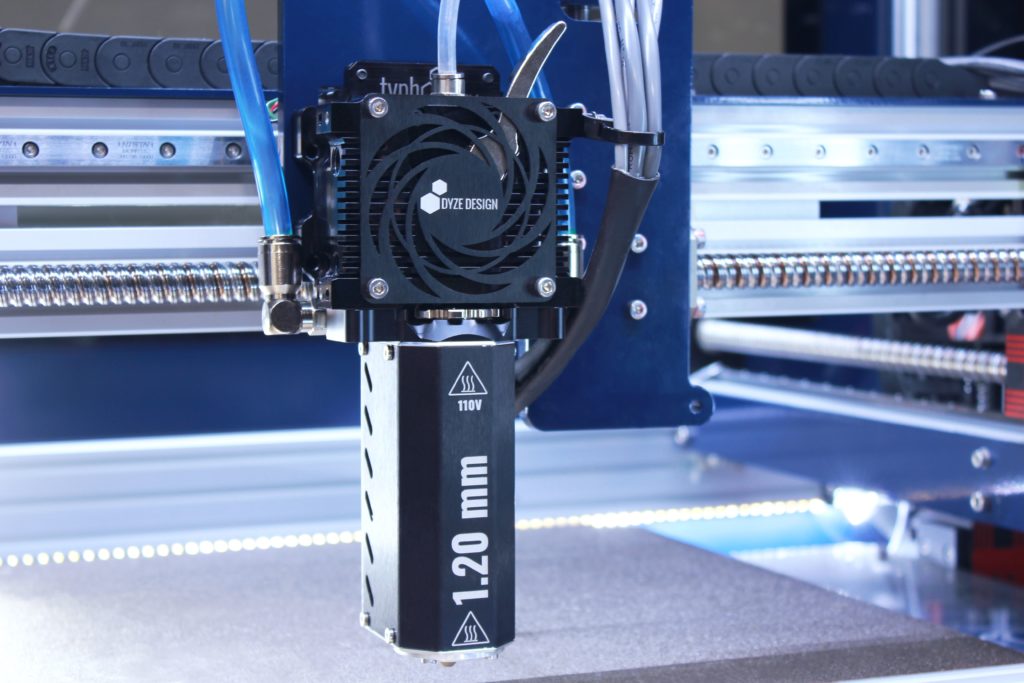 Higher Flow Rate. Faster Printing.
Typhoon® is described as high flow and fast print all-in-one extruder 3D printing head specifically designed for industrial large-scale 3d printers. This print head is designed to extrude 2.85mm filament, is compatible with standard firmware and is capable of outputting a flow around 200mm³/s (0.9 kg/h). This means quicker print at a high deposit rate.
Super High Flow
The Typhoon™ extruder can output 200 mm³/s (0.9kg/h), one of the highest flow rate for 2.85mm filament.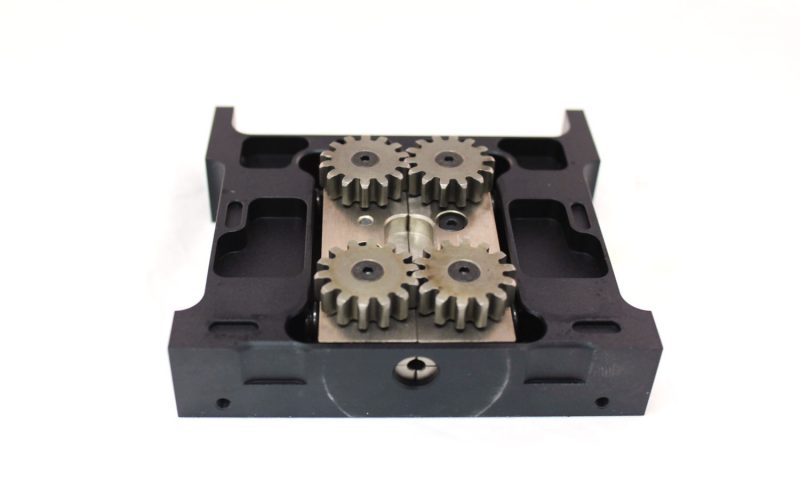 Quad Pinch System
The quad pinch system is a four-point contact with the filament. This extreme grip ensures no slipping ever occurs. Any type filament can go through this mechanism, even very soft and flexibles ones.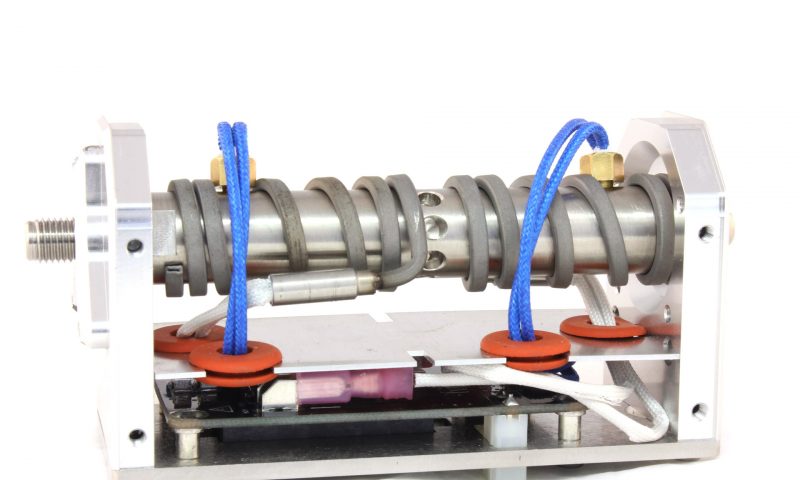 Dual Heating Zone
The dual heat zone design ensures the polymer is at a constant temperature. The top section receives cold filament and generates more heat to melt the polymer. Then, the bottom zone ensures that the polymer is at a precise temperature to output an even flow.
Non-Planar 3D Printing
Same Typhoon different heatcore: The non-planar heatcore version offers more clearance around the nozzle, making it easier to print nonplanar toolpaths. The non-planar can also be mounted on a robotic arm to increase printing possibilities.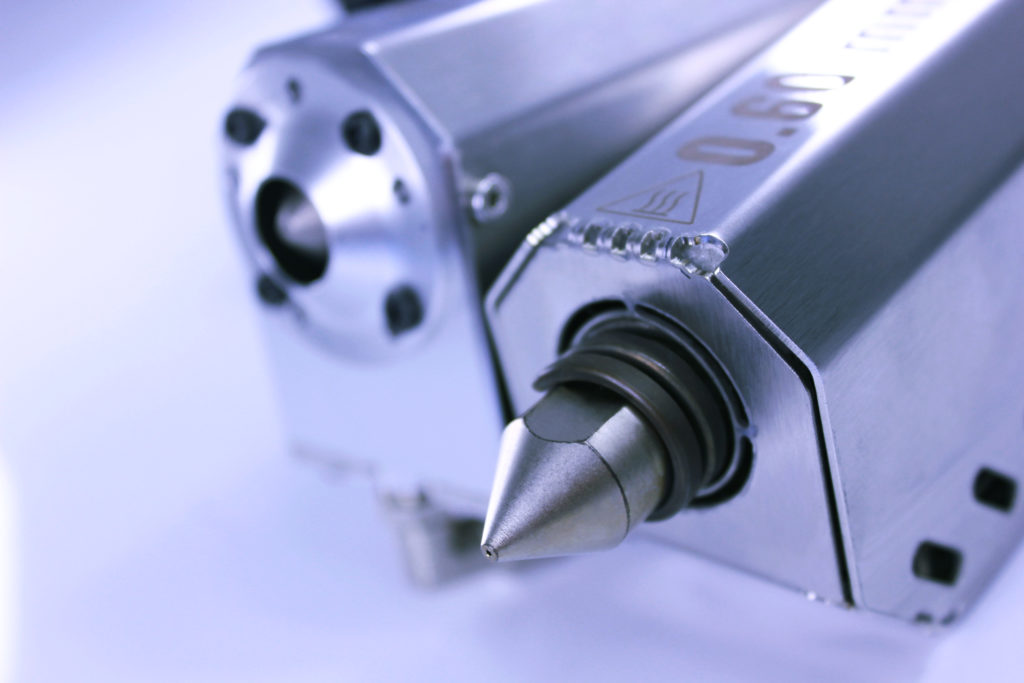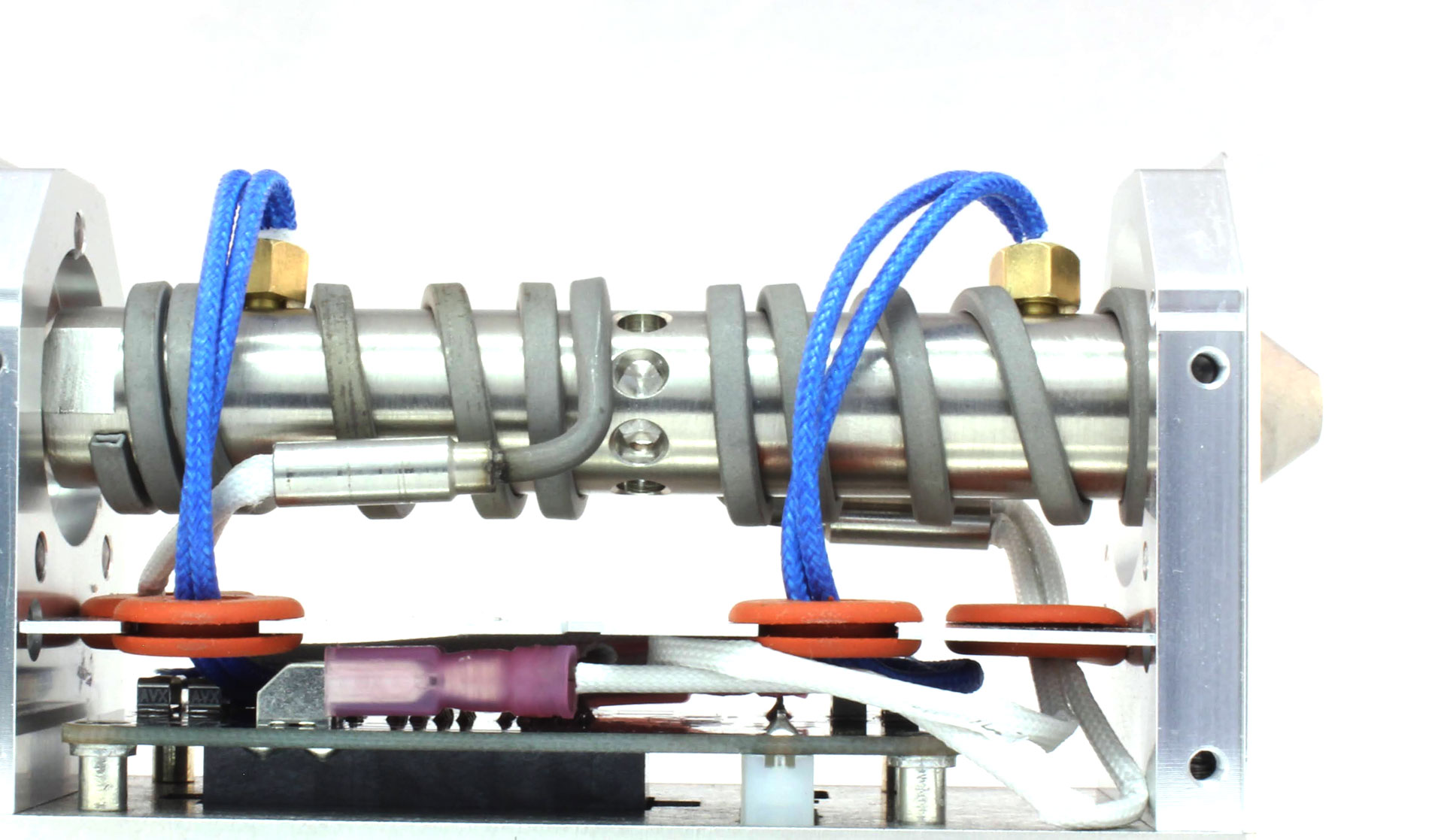 Precise Temperature Control
The two PT100 sensors are class A, high precision sensors. The circuit has been designed to use the best resolution between 0°C and 500°C.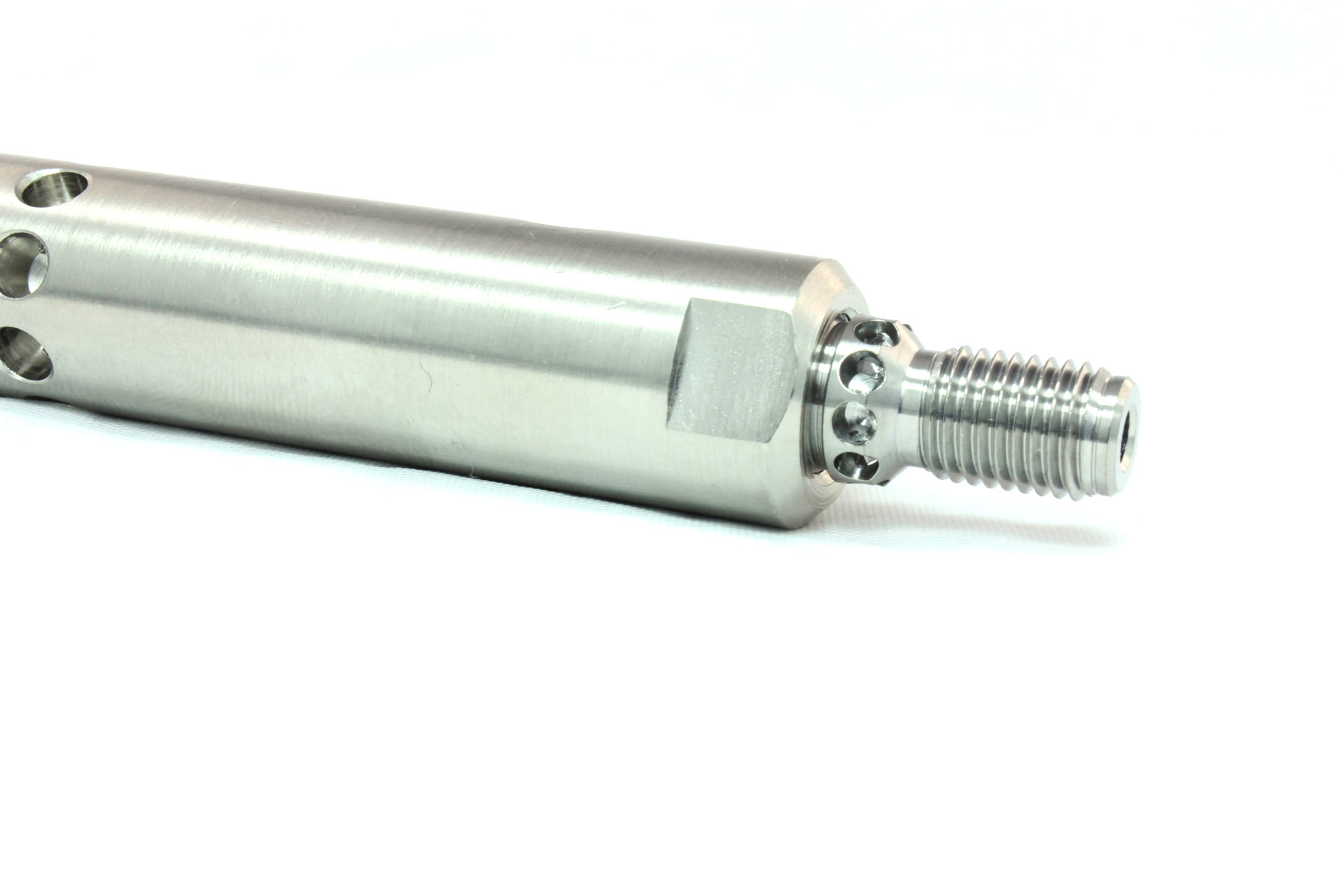 Super Strong Heat Transition Tube
The new transition tube design takes the full advantage of titanium low thermal conductivity plus the rigidity of a large tube. The machining is highly complex and done by a specialized manufacturer.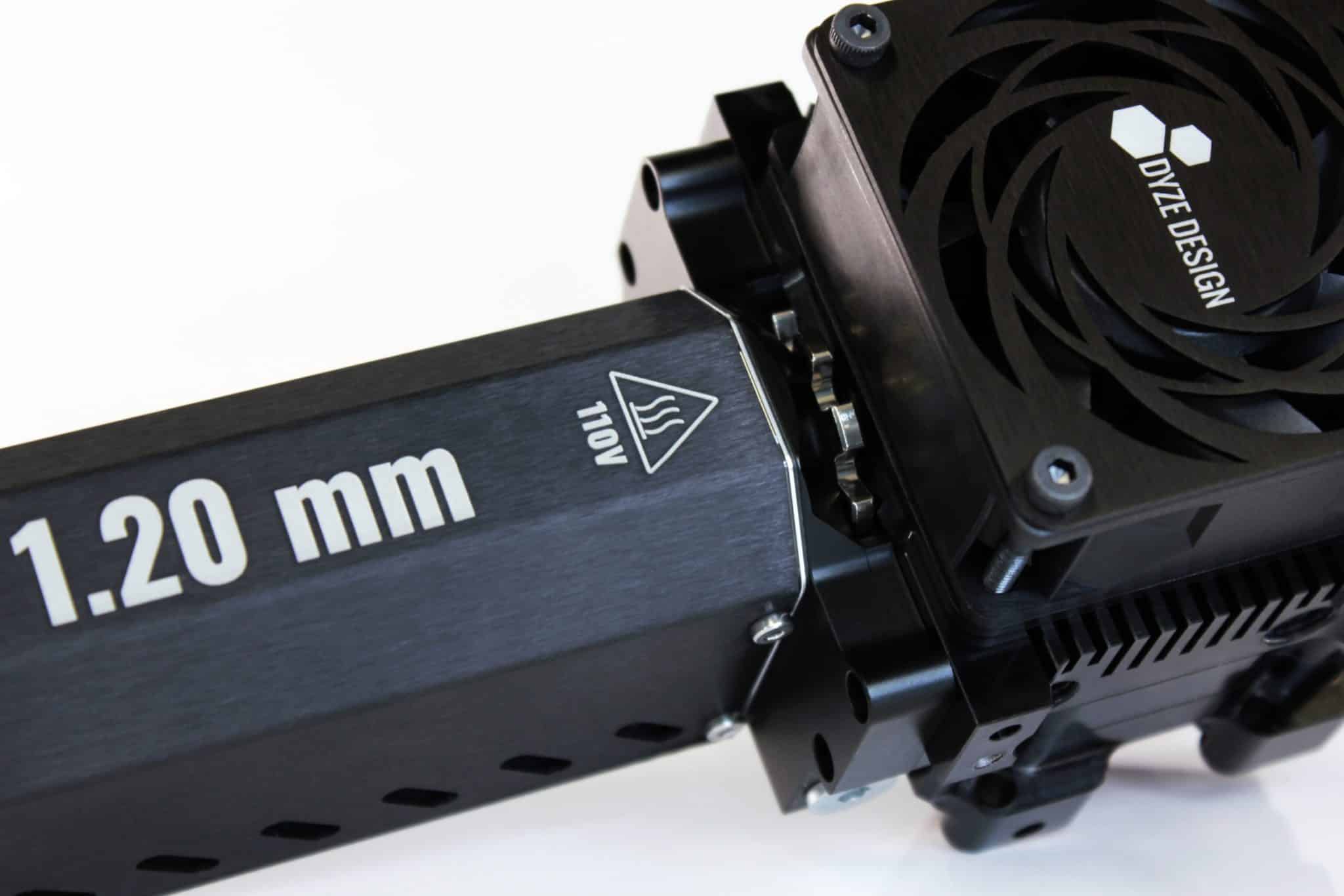 Quick Heatcore Change
Each heatcore can be switched easily with a few knob turns. The taper assembly ensures solid contact with the housing.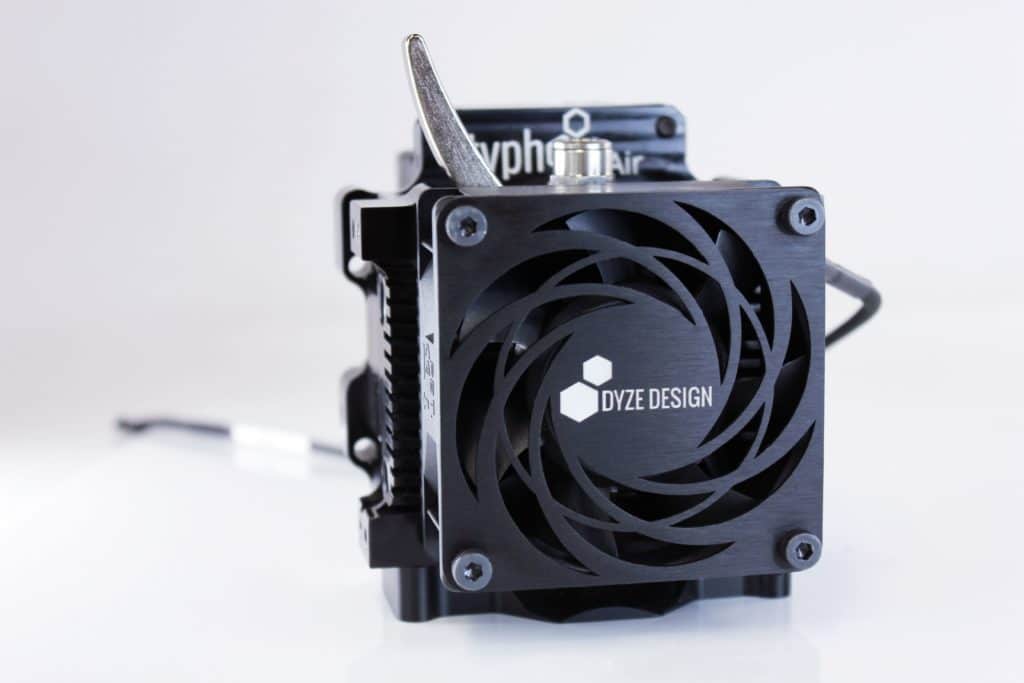 Easy Filament Swap
The top lever moves all driving mechanisms away from the filament, allowing filament switching in just a second.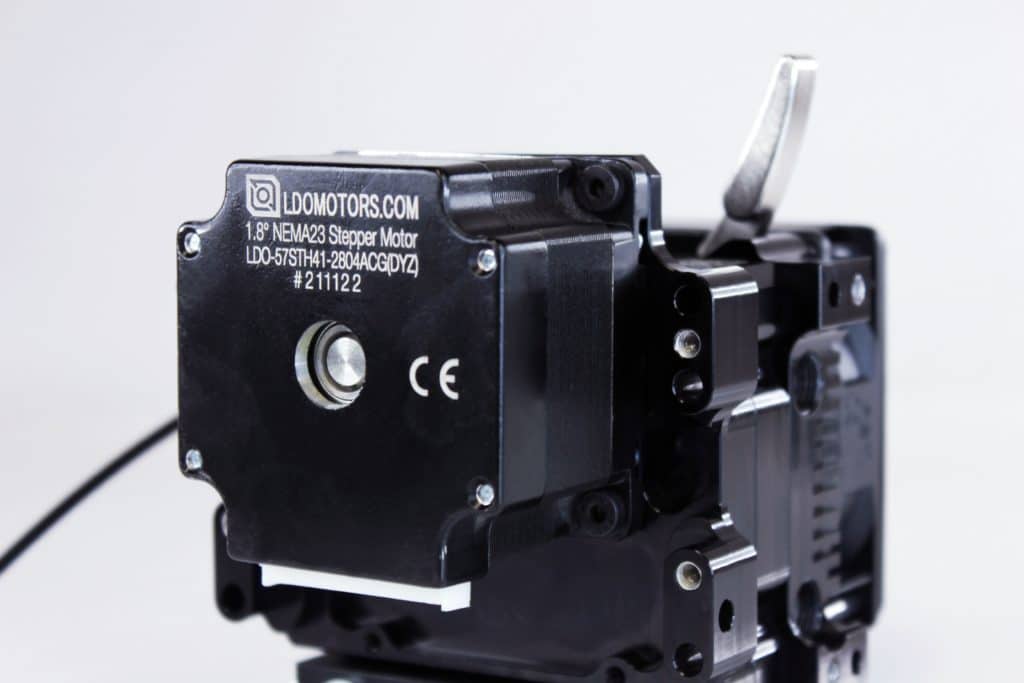 Strong NEMA23 Motor
The NEMA23 motor can handle high flow without a sweat. The driving system is able to push as much as 20 kg.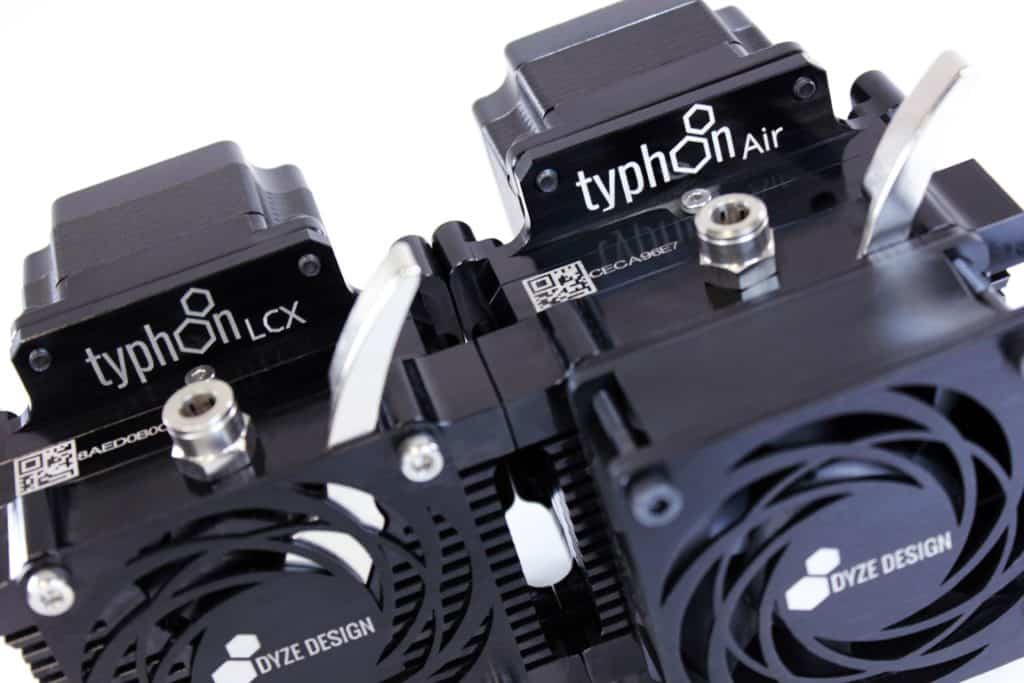 Air-Cooled or Liquid-Cooled
The Typhoon® comes in 2 versions: the Typhoon Air keeping the cold zone at the right temperature using a fan; or the Typhoon LCX, ready for any environmental conditions thanks to its water-cooling loop ensuring the system is at a constant temperature in heated chambers.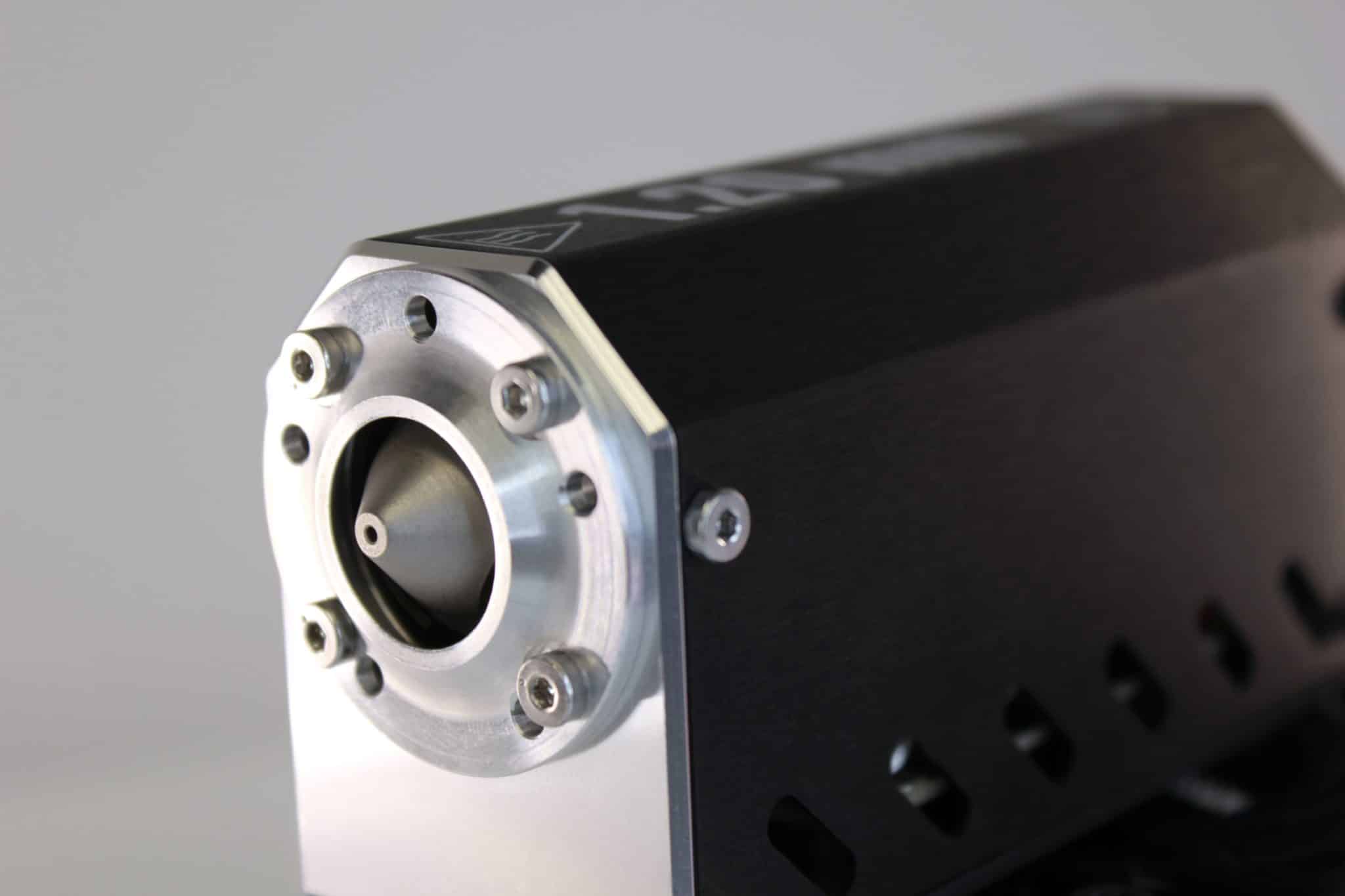 Tool Steel Nozzle
The super abrasive resistant steel nozzle avoid any change in nozzle size and height during large prints with abrasive filaments.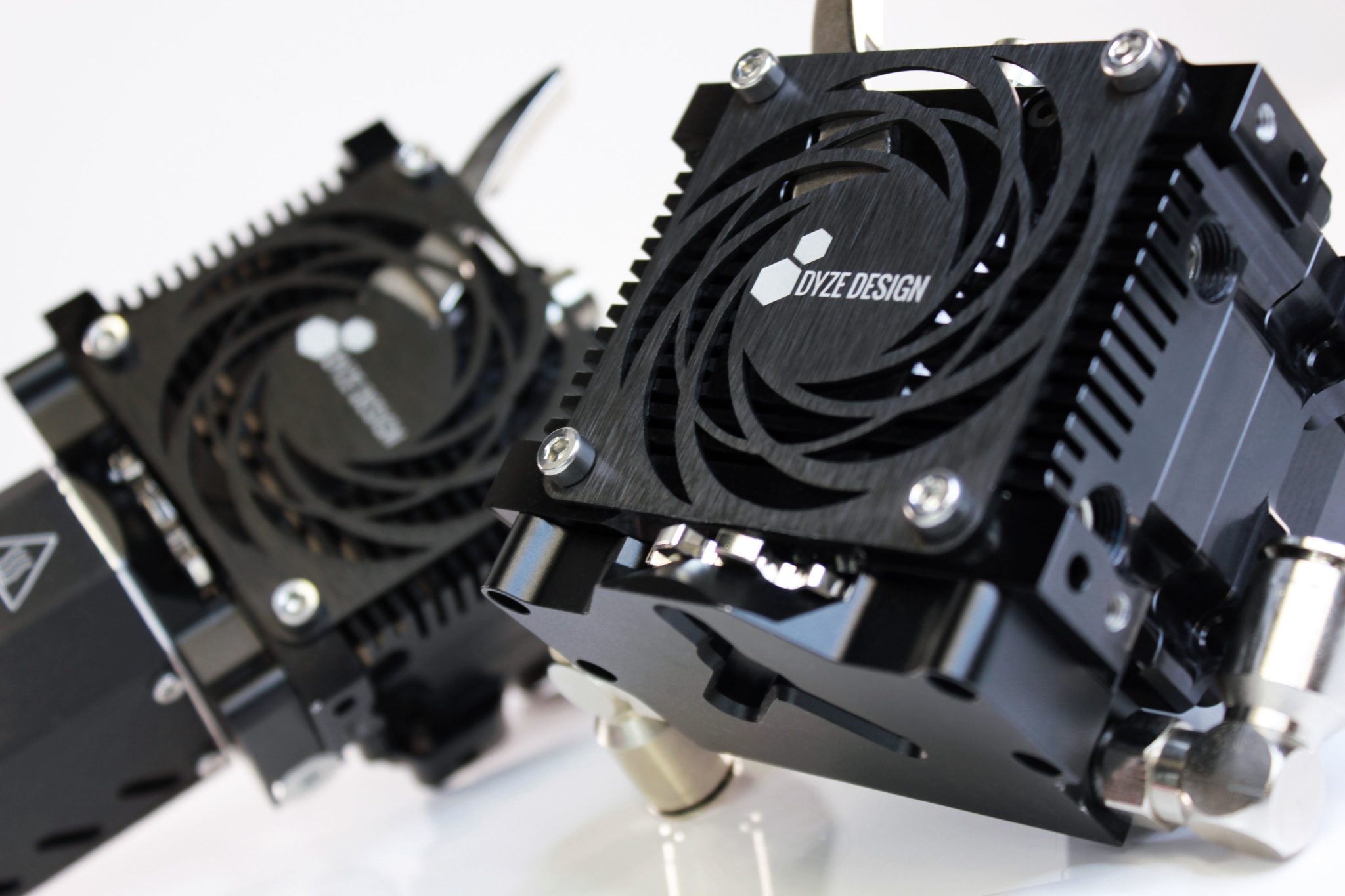 Ultra Rugged
The all-metal frame is made from aluminum alloy and is designed to withstand high stresses in tough conditions.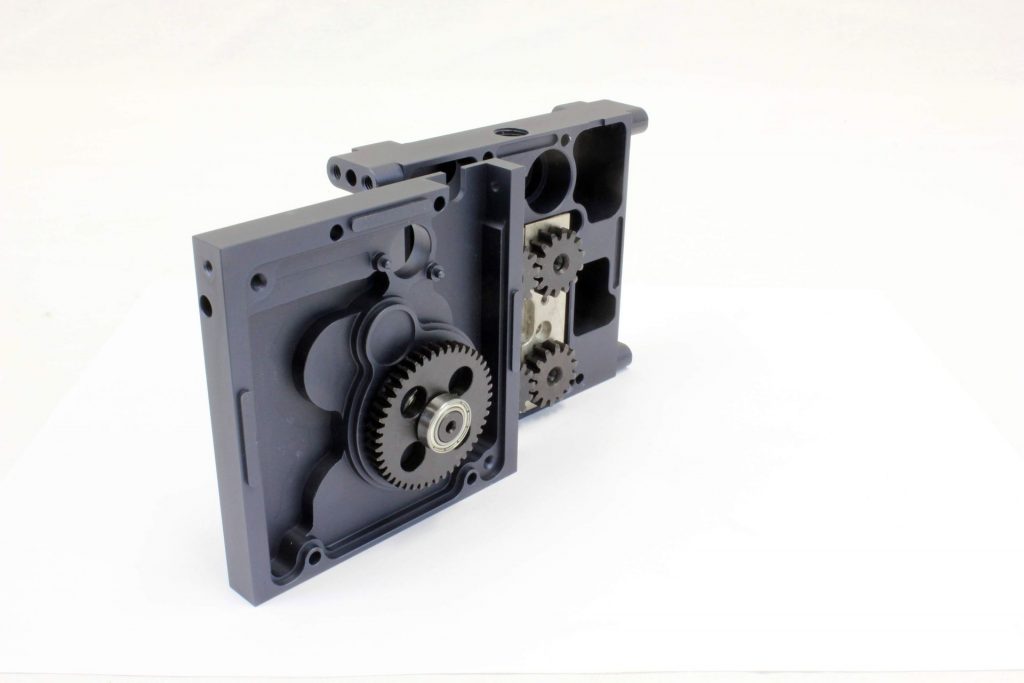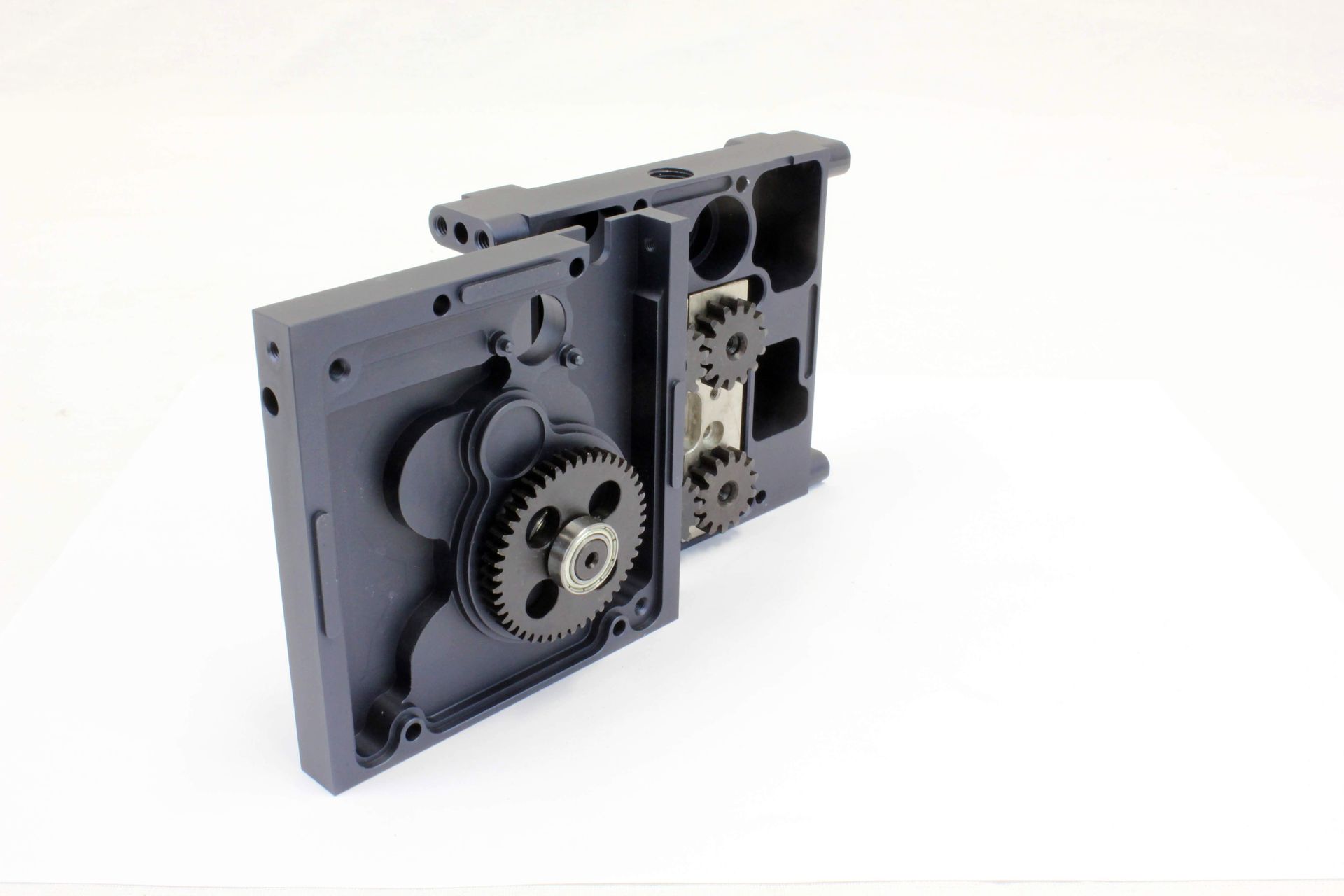 4.6: 1 Metal Gears
The gears are made from alloys steel and are heat treated for long useful life. Each gear is mounted on strong ball bearings, reducing friction losses and smoothing operation.
Parameter

Value

Units

Weight
1750
g
Filament size
2.85
mm
Maximum output flow*
200
mm3/s
Max printing temperature
450
°C
Max environment temperature
100
°C
Available heatcore sizes
0.60
0.90
1.20
1.80
2.50
mm
Total height
224 / 237
mm
Heating power
400
W
*Variable depending on the type of filament see documentation